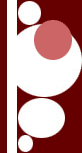 N*Side Info!
Full Name: Justin Randall Timberlake
Nicknames: Curly, Bounce, The Baby, Shot, Mr Smooth
Birthdate: January 31, 1981
Birthplace: Millington, Tennessee
Parents: Lynn & Paul, Randy & Lisa
Brothers: Jonathan & Steven
Height: 6'0"
Hobbies: Basketball, Shopping
Best Body Part: His hands
Worst Body Part: His hair. It's so curly.
Favorite Actor: Brad Pitt
Favorite Actresses: Sandra Bullock & Meg Ryan
Favorite Author: John Grisham
Favorite Color: North Carolina (baby)Blue
Favorite Drink: Milk
Favorite Food: Cereal, Pasta
Favorite Movies: Titanic, Twelve Monkeys, The Usual Suspects
Favorite Singers/Groups: Brian McKnight, Wild Orchid, Take 6, Boyz II Men, Babyface, Blackstreet, Michael Jackson, Janet Jackson
Favorite Place: "Anywhere I can chill out."
Favorite Sport: Basketball
TV Show: Seinfeld, Friends, South Park


Justin get's Annoyed When - You mess with him in the morning. He won't talk or do anything `til he eats. He once told his mom, "Don't talk to me or I'll bite your head off." Not a lot of people know, but he has a half brother called Jonathan who lives in Tennessee, USA. He's only four-years-old and Justin loves that kid to death. Lance's on Justin: "Justin is sporty." JC's on Justin: "Justin is a real well-rounded guy. AND-he works out for all of us!" Joey's on Justin: "Justin's athletic." Justin created the JRT design for his necklace. Justin had a high school GPA of 4.0 Justin's shoe size is 12 Justin's basketball jersey (12) was retired at his former elementary school, E.E. Jeter. Justin's favourite candy bar is Caramello. "I don't wear underwear.." replied Justin when asked "Boxers or Briefs?" Justin was president of his middle school's Beta Club. In 1997, Justin had a tonsillectomy because of a blood clot in his throat. Justin is frightened of snakes, sharks, and spiders. "I'm really frightened of sharks. I mean, the stories I hear about sharks attacking people and the fact that it could actually happen to me is scary! And spiders and snakes, they gross me out. I think it's the s's. Snakes, sharks and spiders." Justin has a pet dog named Ozzie, and a cat named Alley. Justin was president of the student council when he was in junior high school Before joining 'NSync, Justin appeared on Star Search and scored three and a quarter stars Justins favorite video game is NBA 2K. Justin likes his eggs scrambled with cheese. Justins favorite season is winter because he loves the snow. When Justin was little, his least favorite chore was cleaning his room. Justin can play 3 instruments: guitar, piano and bass. Justin's favorite board game of all time is Tribond. The weirdest thing Justin has ever autographed was a BMW. Justin's favorite movie of all time is Ferris Beuller's Day Off Justin has two tattoos, one on each ankle, on his left a symbol meaning song and on his right flames. Justin wears Abercrombie Woods cologne. Justin's favorite subject in school was science. Justin's first concert was The Beach Boys at age 8. The nicest thing Justin has ever received from a fan is a star in outer space named after *NSYNC. Justin likes girls to wear the perfume Curve.