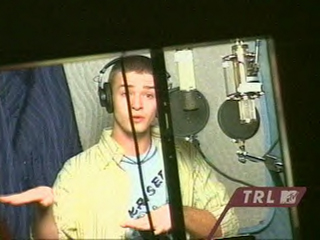 Here's Justin in the studio doing his part for "Whats Going On?"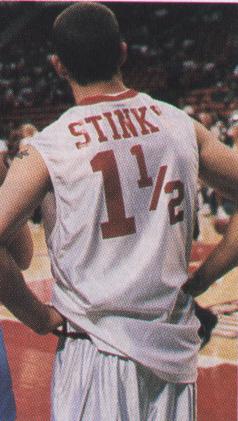 Hey! Who wrote that on his shirt?!? hehe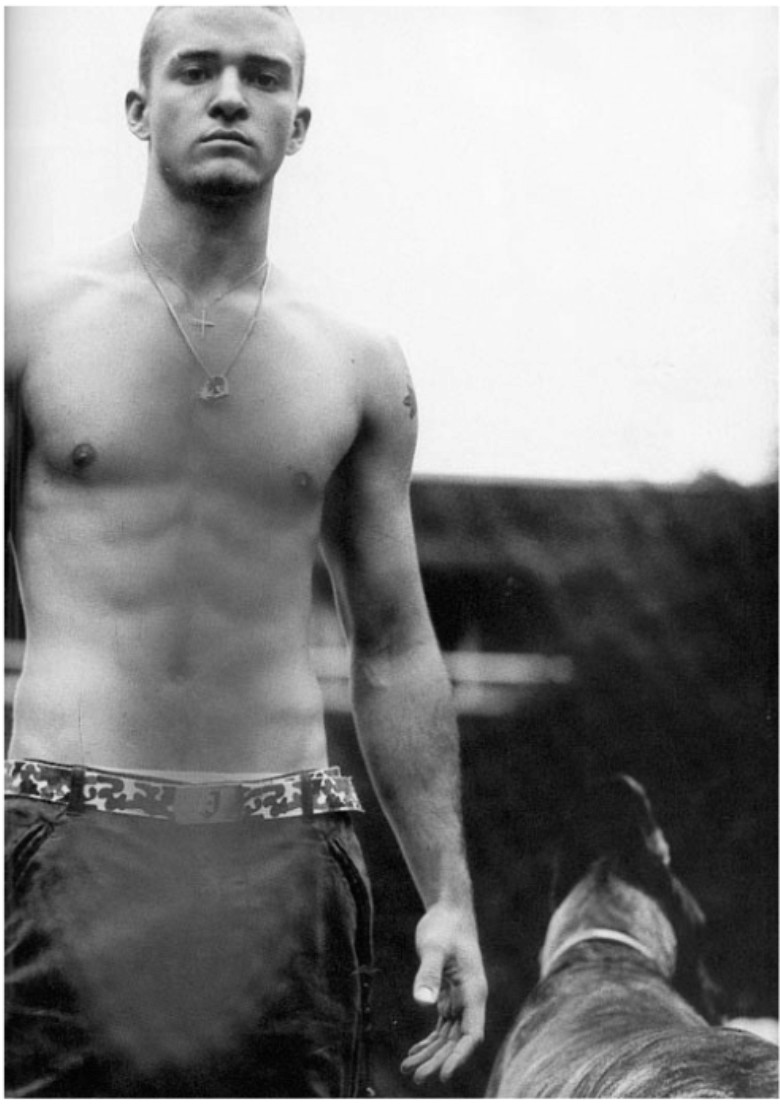 OMG! He is so FINE! See what I mean bout the tough guy thing - it's sooooo attractive!!!

Don't worry J, I'm terrible at putting varnish on!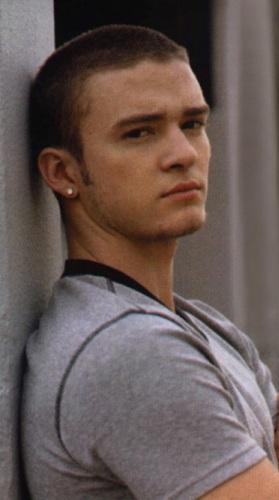 mmmmm, He don't look impressed!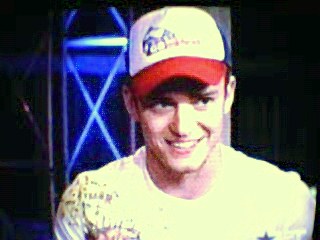 Here's J gettin his thang ready for the 'POP' video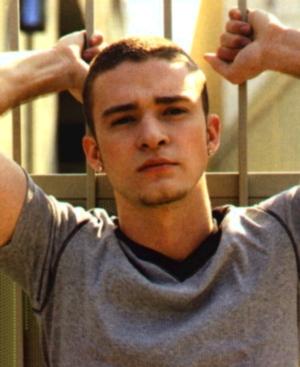 He is a fine specimen of MAN!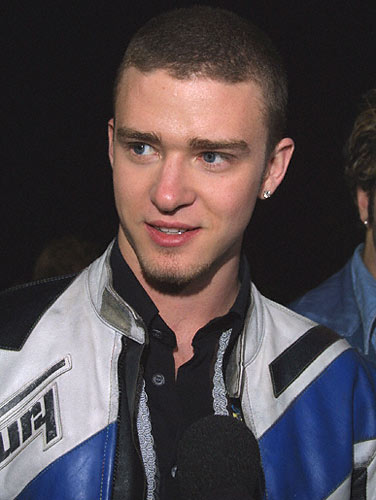 Here's one phatt dirty popstar... euw! That sounded gross!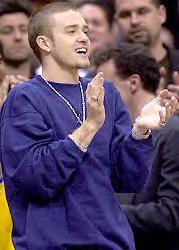 "That was great! Do it again!!!"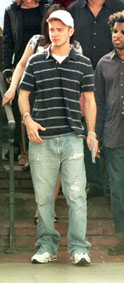 I love these pictures where you can see the whole thang!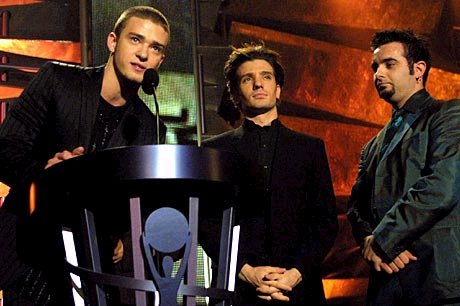 Chris and JC standby and watch as Justin gives his wonderful speech! lol