As a child, Justin always stood out from the crowd - not just because of his hair, but because he had an amazing singing voice. Born in Memphis, Tennessee, his family moved to sunny Orlando, Florida, and he began performing when he was just seven years old. At the age of 11, he appeared on a TV talent contest 'Star Search' and by the time he was 12, Justin had been chosen from 5.000 other applicants to join the cast of Disney's 'Mickey Mouse Club'. It was here that Justin first met Britney Spears, Christina Aguilera and his future band mate, Joshua Chasez, aka JC.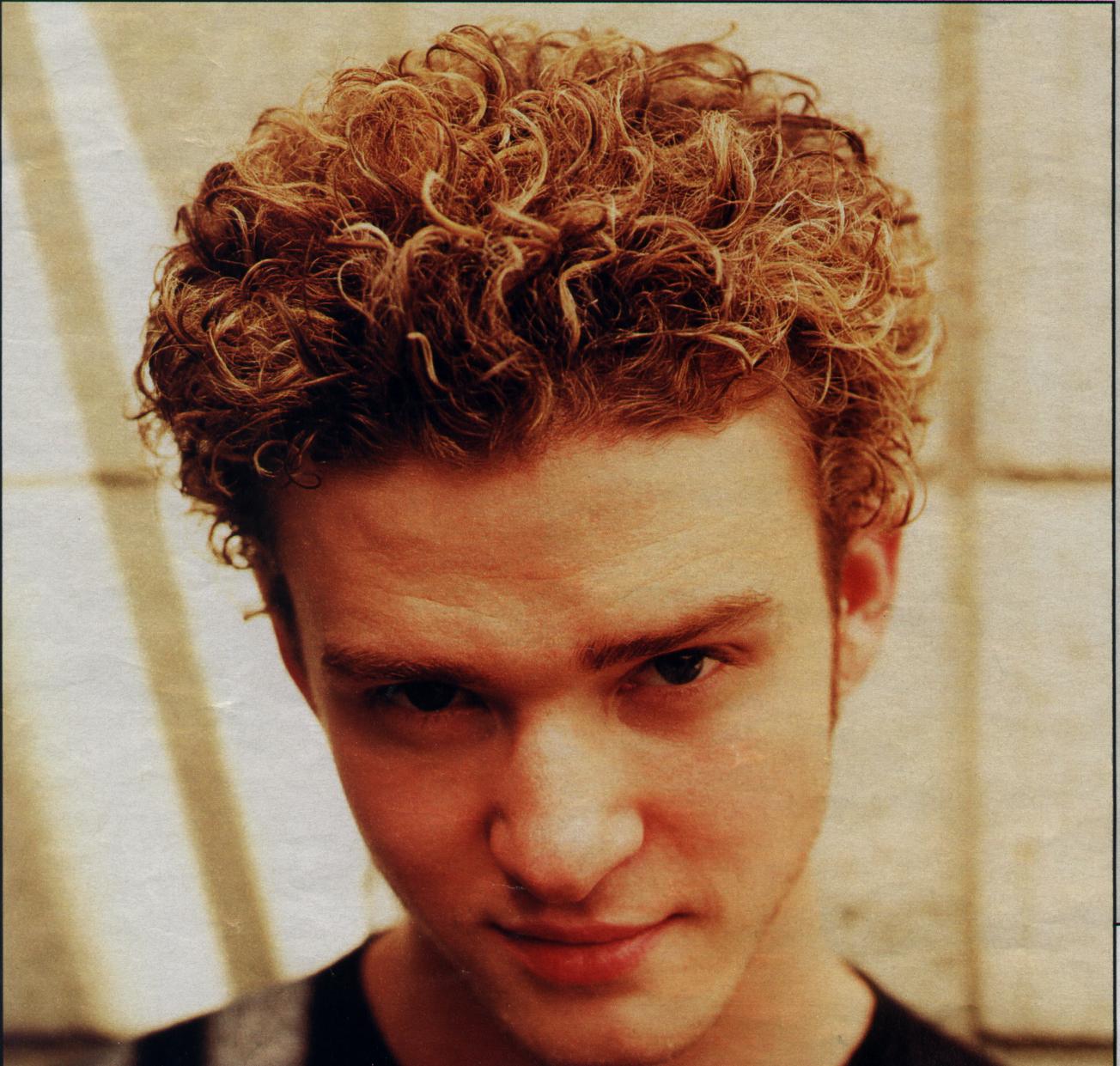 After the end of the 'MMC' club Justin and JC found themselves working with the same vocal coach back in Nashville. Back in Orlando the pair hooked up with Chris Kirkpatrick and later Joey Fatone whom they met in a night club. The quartet decided to form a band and with the addition of Lance Bass, *NSync were formed.
Today *NSync are scoring big time all over the world. The bands success turned Justin into a heart-throb, an image he still finds hard to understand. But for Justin, one of the most precious things he's gained from *NSync has been the genuine friendships he's built with the rest of the guys in the band. Justin values his four close friends more than anything else.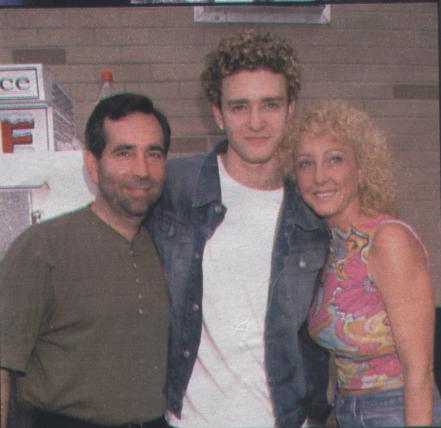 By the end of 1999 Justin decided he wanted to use his fame positively so, just like girlfriend Britney, he teamed up with the 'Giving Back Fund' and formed 'The Justin Timberlake Foundation' - a music education awareness program. If it wasn't for Justin's mum believing in him and allowing him to take his voice lessons outside of school, he wouldn't be where he is today.
These days, Justin's lucky if he gets a moment of peace and quiet to himself, never mind time to change the face of American education system. Justin has been determined to find the time to study and get his high school diploma. With the help of tutors, Justin finally graduated in 2000 and was presented with a certificate on stage in Memphis in front of 20.000 fans.
Looking towards the future, acting could possibly be on the cards for *NSync's youngest member. Justin made his acting debut in 2000 when he starred as a male model in the TV movie 'Model Behaviour' and talk of the *NSync lads starring on the big screen together has been going on for over a year! Justin and co have scrapped plans to star in Grease 3 and have recently shelved plans to star in a movie 'Why Can't I Be You?' which is said to be an edgier version of 'She's All That'.
With worldwide success, international fame and of course the perfect romance, things are clearly going well for Justin, who has his own philosophy on his life and future. "If there ever comes a time when I'm not having fun doing what I do, then I'm just gonna quit. I mean, whatever makes you happy; live by that!"